Advanced Metering Infrastructure
Ongoing projects representing nearly 50 million meters worldwide.
Advanced Metering Infrastructure (AMI) is a system that allows customers' electricity consumption to be managed remotely. AMI systems use smart meters and communication networks to collect and transmit real-time consumption data. Smart meters provide more accurate and frequent consumption data than traditional mechanical meters.
In France, the AMI deployment started in 2015 with the launch of Linky, the French smart meter. DSO Enedis has installed over 35 million smart meters on budget and on schedule, at no cost to customers and with a rigorous policy for recycling old equipment.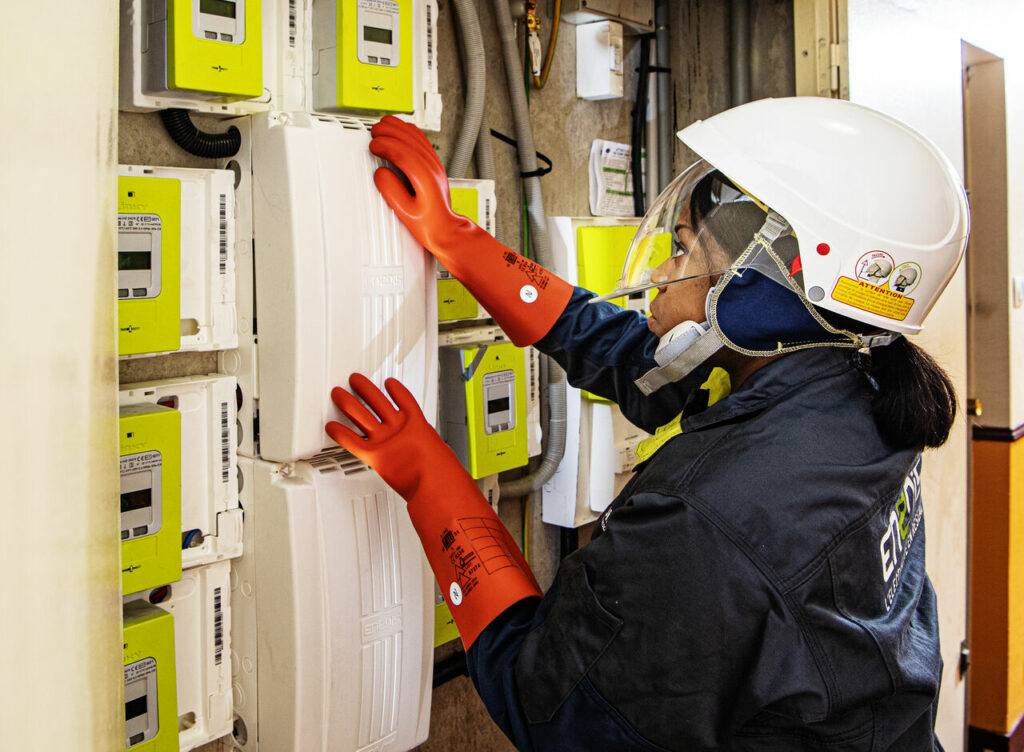 Objectives
Help our clients design and implement AMI systems that meet :
Security
Interoperability
Our approach
EDF International Networks markets the international version of the French Core AMI system.
We propose the support of EDF International Networks through AMI's scope of work:
Initial AMI Program Diagnosis: understand the local context, assess utility challenges, identify key stakeholders
Program Strategy & Roadmap: cost-benefit analysis, POC, roadmap, training and strategic workshops
Defintion of the solution: IT architecture, business processes developmet, cybersecurity, selection of use cases
Procurement implementation: equipment specifications, RFP drafting, selection of suppliers
Project deployment: equipment qualification & testing, deployment planning & logistics
SMOC: supervision of the communication chain and data management, IT tools
Meter data use cases: development of stakeholders use cases, development of network operation use cases
Turnkey project: end-to-end project management (IT, deployment, etc.)
NEW: EDF IN is now able to offer its clients the international version of the AMI Linky system, which has been successfully operating for 8 years on 35 million meters.
Benefits of AMI solutions for Distribution System Operators
Increase customer satisfaction by providing them better control over their electricity consumption
Faster outage detection and service restoration
Operational efficiency through reduced maintenance costs
Better knowledge and optimization of the low voltage network
Optimization of renewables penetration in low voltage network
Loss reduction through data accuracy
Get in touch