Engineering and Works Supervision
ENEDIS has invested over 3 billion euros per year in its infrastructure, with an annual increase of 7% since 2008.
EDF expertise covers the entire energy industry, from power generation to marketing, including transmission and distribution networks. We draw on the knowledge and skills of our talented teams, as well as our research, development and engineering capabilities, to deliver innovative solutions.

Our vast experience in the industry, combined with our commitment to providing excellent customer service, enables us to offer cost-effective solutions that combine economic development with environmental protection and sustainability.
EDF IN offers supervision services for the construction of medium and low voltage distribution projects. These services guarantee the completion of constructions according to industry standards, technical specifications, and good engineering practices, within the specified timeframe, thus ensuring the durability and quality of new installations. EDF IN assures all work is completed to the highest standards, ensuring the long-term reliability of the distribution system.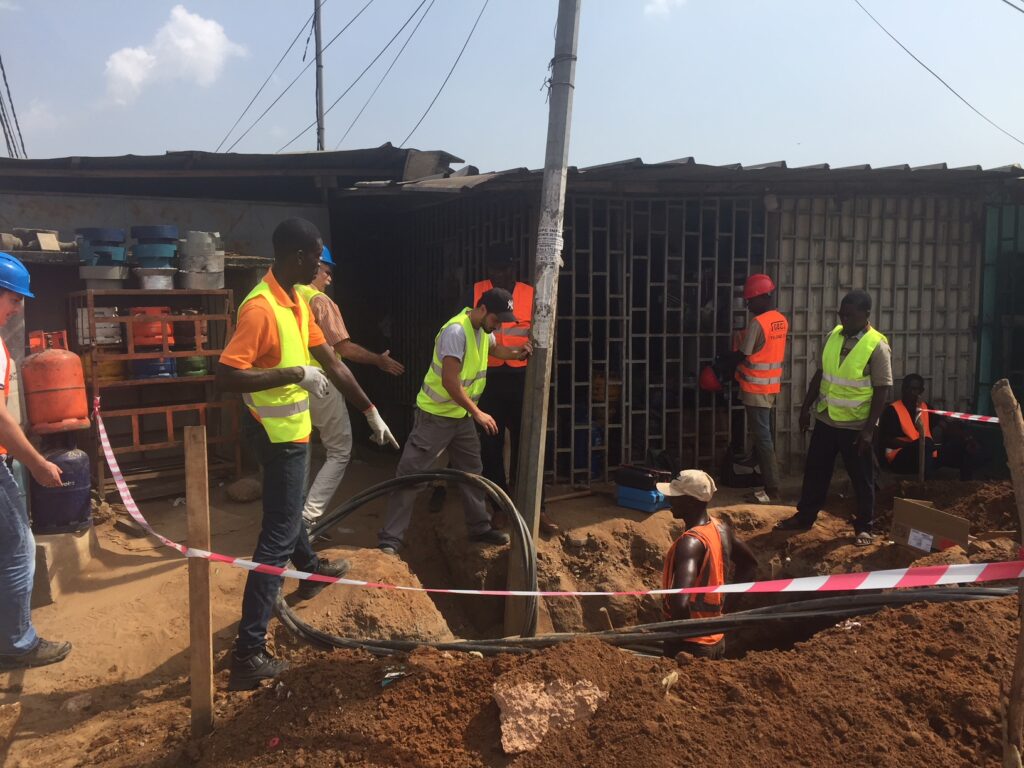 Objectives
Improve long-term business efficiency through a comprehensive approach addressing the entire value chain of a DSO
Improve network transformaton capacity of the network and secure primary substations
Extension, strengthening and rehabilitation of distribution networks
Our approach
Based on our expertise as an operator of power grids, we provide consultancy services, and commit to results and performance levels. EDF IN offers its support for the achievement of results, verifies the level of performance, and provides a prioritised Master Plan including:
Quick gains and lasting benefits
Earnings financing the investment in technical assistance
Construction scheme for overhead and underground networks
Operational guide of distribution networks
One-line diagrams and blueprints of the network
Benefits of works supervision for Distribution System Operators
Improved network quality and loss reduction
Improved power quality supply
OPEX, CAPEX and profitability optimisation
Organization's improvement
Transfer of know-how
Get in touch