Smart Grids
ENEDIS ranked 1st in the 2021 and 2022 editions of the Singapore Power Group's Smart Grid Index, thus becoming the world's smartest Distribution System Operator.
Since the end of the 2000s, the French'DSO is involved in a series of Smart Grid R&D projects in France and Europe, and is currently participating in 19 Smart Grid demonstrators with more than 100 academic and industrial partners. French DSO went through Smart Grid Maturity Model (SGMM) Initiative assessment in 2009. The utility also manages the largest number of IoT sensors, with more than 35 million smart meters installed in France. French DSO' overall score is 98.2% and highlights the following achievements in particular:
An increasingly accurate and responsive data analysis thanks to the 36.5 million smart meters deployed in France, and numerous connected IoT sensors installed on network infrastructures
Accelerated energy transition for citizens
Facilitation to integrate renewable energies into the network
New e-mobility and self-consumption services
Optimisation of cybersecurity, with the integration of European standards and directives.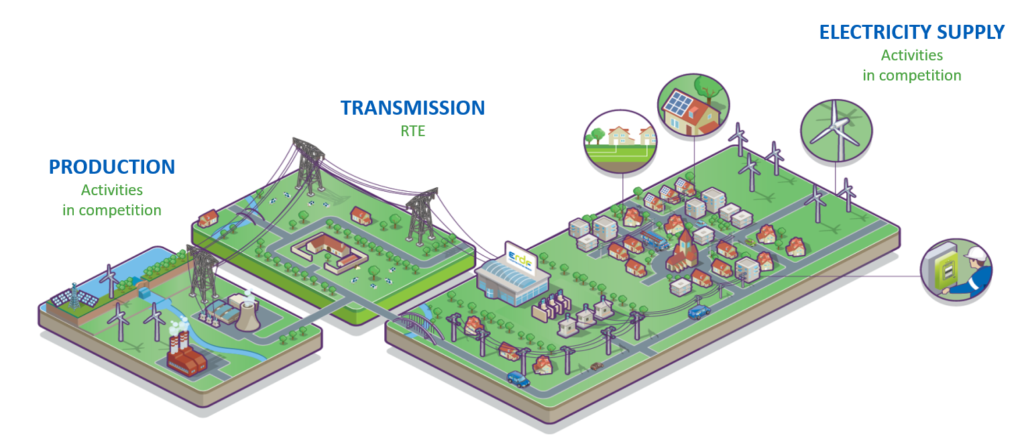 Objectives
Benefit from a framework for understanding the current extent of smart grid deployment and capability within an electric utility
Optimise network operation and investments, prepare for energy transition, support grid modernisation and digitalisation, making the most of new data, allowing more detailed observation, including in real time.
Continue exploring cutting-edge solutions for smart grids and provide tools to assess progress over time
Our approach
Provide consultancy and technical assistance, project management and knowledge transfer.
Support our clients in building smarter networks that offer the best service to their customers. We propose valuable services to the DSO through these scopes:
Smart Grid assessment: current state assessment of the smart grid, comparison along the evolution with an initial cost/benefit study, definition of a Smart Grid roadmap
POC Roadmap: based on the context studied, we provide a POC roadmap for the DSO, including partner selection, implementation, supervision and recommendations
Solution specifications: assessment of the DSO's needs, data collection, feasibility studies, industrial policy drafting, functional specifications
Mass deployment: industrial equipment qualification, testing of the deployment strategy. Field implementation with the most valuable solutions
Benefits of Smart Grid solutions for Distribution System Operators…
…thanks to better grid observability, better management of its performance, both in real and deferred time:
Quality of supply improvement.
Reliability of the network description resulting in network optimisation.
Renewable Energy production and Electric Mobility integration in the MV and LV networks.
…thanks to Big Data and Artificial Intelligence solutions:
Business processes improvement.
With intelligent automation at each step.
Exploiting all of the available data.
Shifting from curative to targeted preventive maintenance.
Get in touch