Live works
Nearly half of French customers, 17 million beneficiaries, benefit each year from uninterrupted power supply.
Live works (LW), also known as high-voltage power line maintenance, is a specialised technique to perform maintenance, repairs and upgrades on live electric power lines. This technique allows workers to operate without having to cut the power supply, resulting in significant savings and increased efficiency. EDF performs around 160,000 live working hours a year, deploying over 400 technicians throughout the country.

Live works require safety precautions and specialised equipment designed to protect workers. These safety measures include personal protective equipment (PPE), safety harnesses, and insulated tools that can withstand high voltages. EDF has 25 teams, a training centre and a highly qualified team which, through the SERECT entity, masters and executes live works.

Whether our DSO client performs live works or not, EDF IN offers its expertise on different types of facilities, including overhead or underground lines, terminals, control panels and batteries. EDF teams execute different methods, depending on the cables distance and the equipment used: remotely, in contact or by working at electrical potential.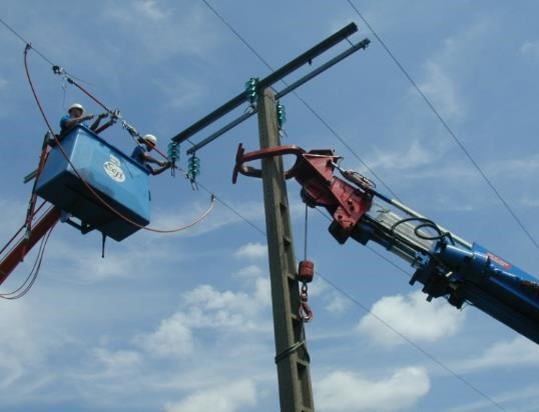 Objectives :
Increase in income-generating technical performance
Perform MV and LV live works, and other new methods
Improve the DSO's live works safety and qualification management
Our approach
EDF International Networks offers technical assistance to meet the needs and goals of the DSOs in the following areas:
Audit, feedback and adjustments to the live working doctrine
Support and training for the implementation of LW in LV and MV
Definition of the necessary equipment
Support in the development of a test and training centre
Preparation for the SERECT certification to execute live worksPrepare the SERECT certification to execute live works
Benefits of developing live works for Distribution System Operators
Improve technicians safety and reduce workplace accidents
Avoid power cuts while mproving service quality
Acquire adapted tools and vehicles for live works
Get in touch