Occupational Safety
Enedis carries out 50,000 safety prevention visits every year.
While executing maintenance, repair or upgrade works, factors like heavy machinery, height and electrical current represent major risks for the employees. Adequate equipment and training of the technicians are mandatory, and the defined protocols must be performed whether it is live or power off works. Risk is inherent in distribution network operations, but in addition to fundamental safety rules, the professionalism of everyone is essential.
We strongly believe that establishing safe work and communication environments will help to prevent accidents. For this reason, our organization puts forward communication amongst managers, apprentices and employees. Numerous campaigns and recommendations are regularly broadcast amongst our agents in order to establish the appropriate doctrine around health and safety prevention. The zero severe or deadly accident policy is Enedis' main objective for 2025, including internal employees, provider employees and third parties.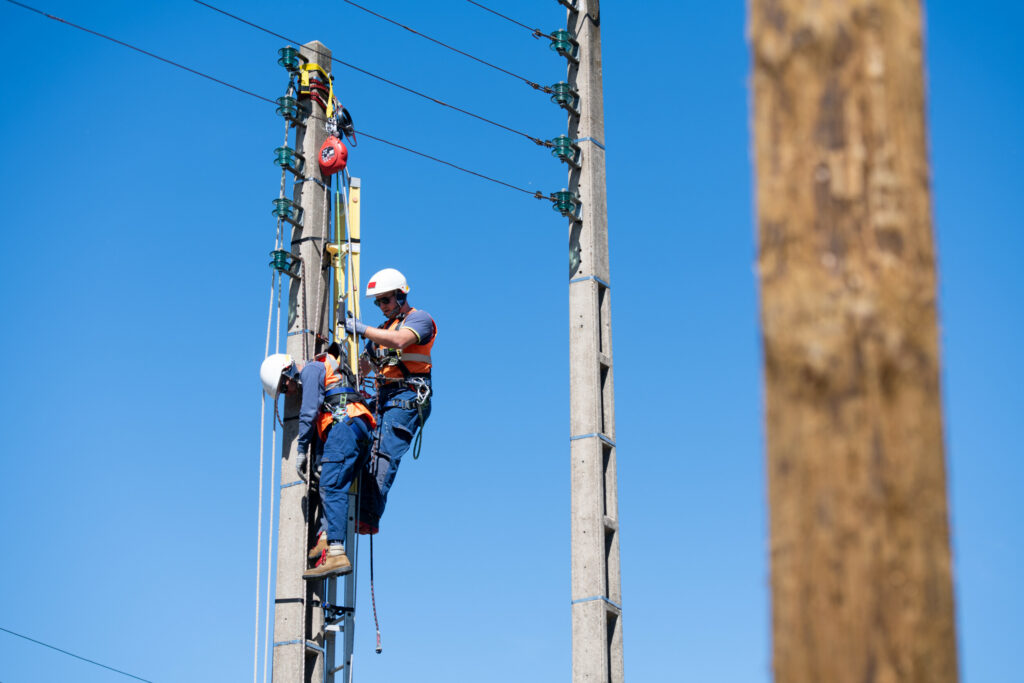 Objectives
Reduce workplace injuries and eradicate fatal accidents around electrical networks
Improve agents' qualification and establish professional working conditions
Revise client's doctrine and transfer EDF's know-how
Our approach
EDF International Networks offers consulting services to meet the needs and goals of the DSOs in the following areas:
Diagnosis of customer's Occupational Health and Safety Policy
Proposal of an Occupational Health and Safety Roadmap including technical recommendations
Equipment qualification and operating instructions
Know-how transfer through training sessions
Analysis of work environment and regulations
Support for the definition of an Occupational Health and Safety Policy including an Emergency Response Plan
Benefits of Occupational Safety consulting services for Distribution System Operators
Improve the safety of technicians and reduce workplace injuries
Acquire qualified tools, machinery and equipment
Meet the demands of regulators and shareholders
Improve working environment and employee satisfaction
Define and implement a framework for safer operations
Get in touch